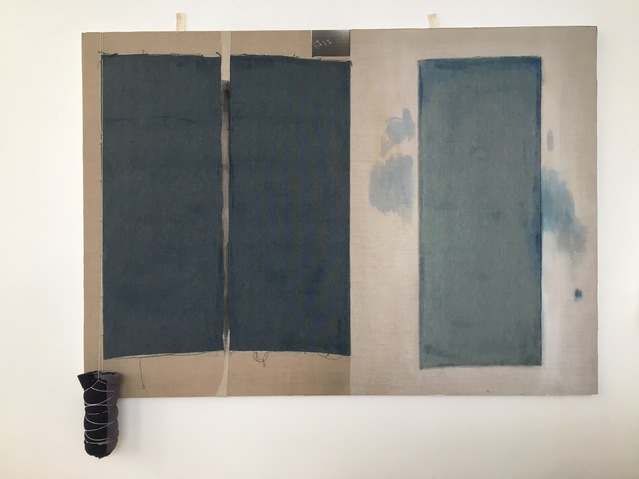 Bundles: thread that holds things together
2017
mixed medium/linen
60" x 84"
Scraps of insignificant things, inside and outside at the same time.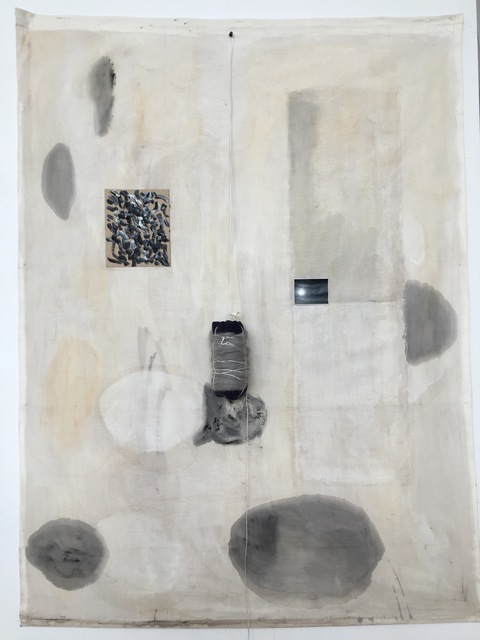 Bundles: billows
2017
Mixed medium/un-stretched canvas
Redemption. Give form to invisibles. Destabilization sets things in motion. Some things survive.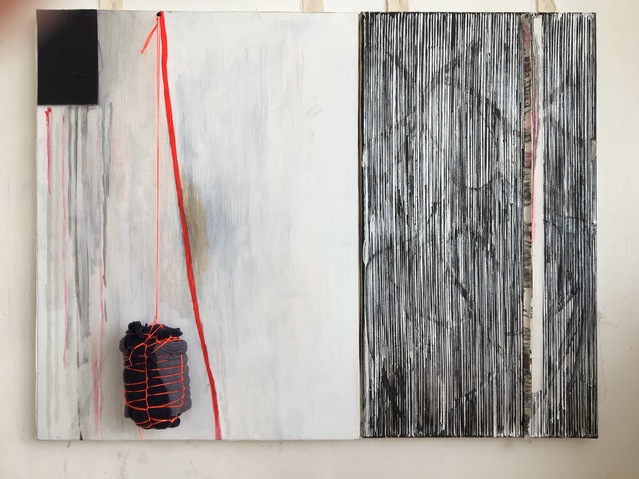 Bundles: battlelines
2017
Acrylic/canvas/felt
40" x 52"
Time matters. Succeeding generations. The unforgettable. Strands of thought develop in ideas before you know it and only appear when taken in hand and sorted out with a sense of purpose.