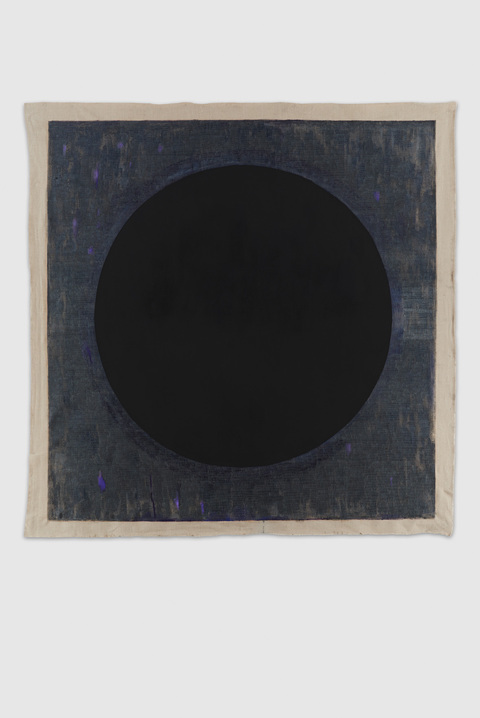 Chora
2015
Acrylic/Unstretched Linen
77" x 77"
Chora is a concept of space that
straddles two territories: Before
and after. Two time frames: Full
and empty. Nothing ever goes
away.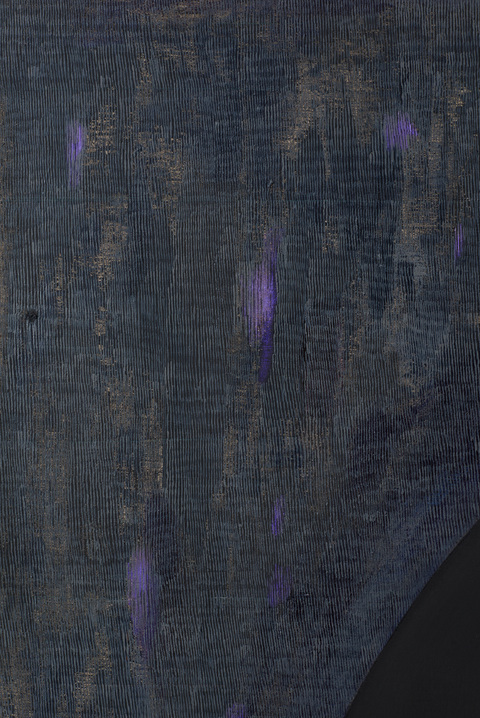 Chora - Detail
2015
Acrylic/Unstretched Linen
Section of 77" x 77"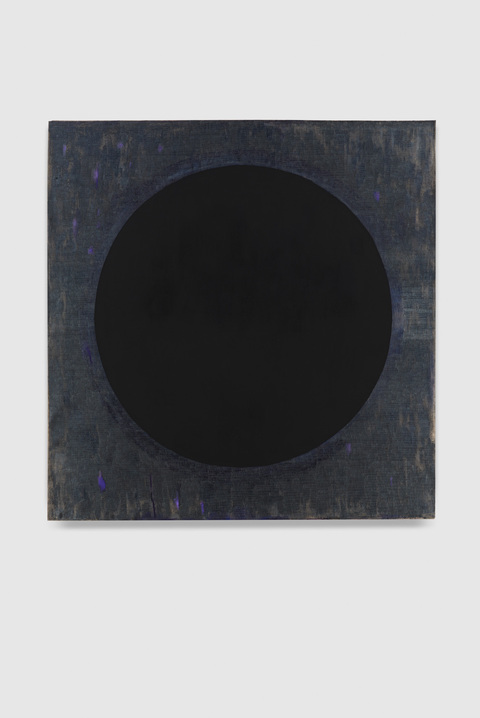 Chora (stretched)
2015
acrylic/linen
70" x 70"
Chora: Interim term for what
conjoins and diviides.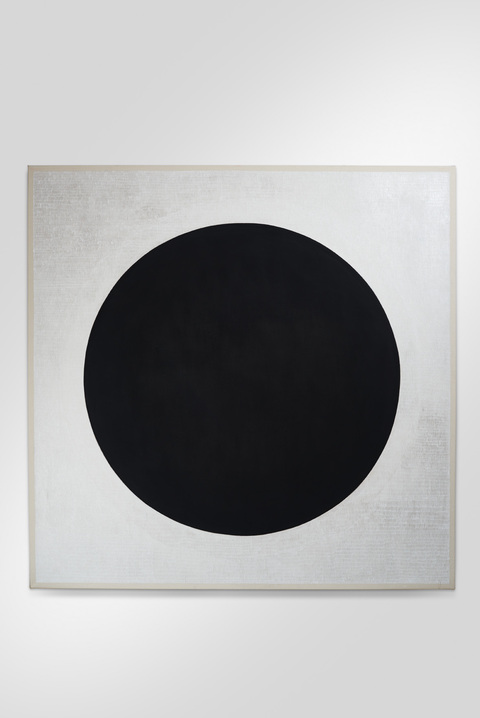 Black Sun
2015
Acrylic/Canvas
72" x 72"
Deep space, smooth interior. The center, where there is nothing, is made visible by notations articulated on the border: Ones & Zero.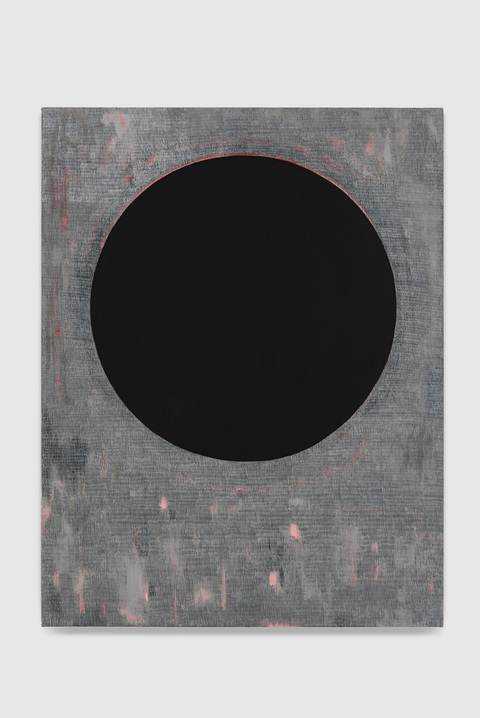 Cipher: 000
2015
Acrylic/Canvas
44" x 34"
Morphology at work. Code embedded in a tangle of strands. Writing the un-writable.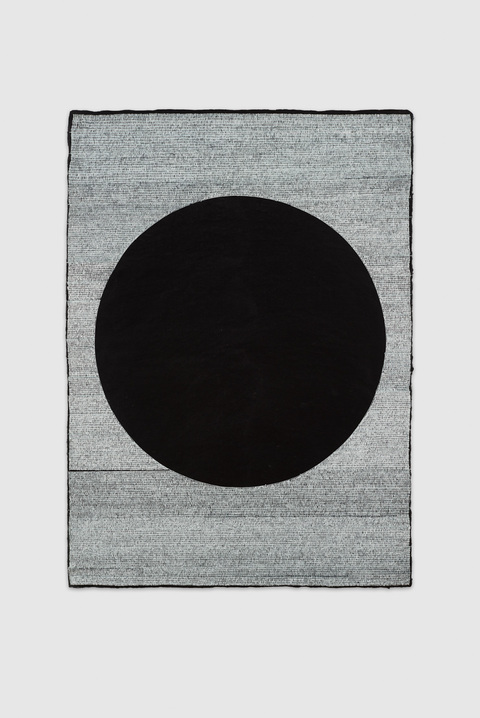 EX VOTO
2015
Pigmented ink/Japanese Gompe paper
30" x 21.5"
Nature is senseless - and black. Repeating pulses embody time and contain it.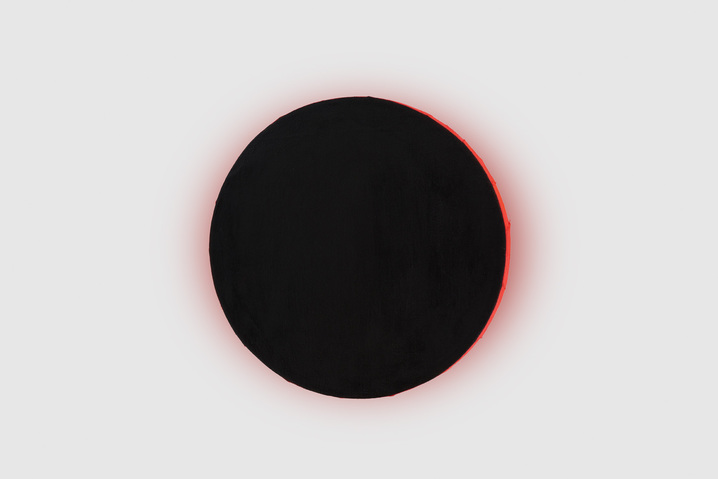 Omicron
2015
Acrylic/canvas
18" Diameter/2" Depth